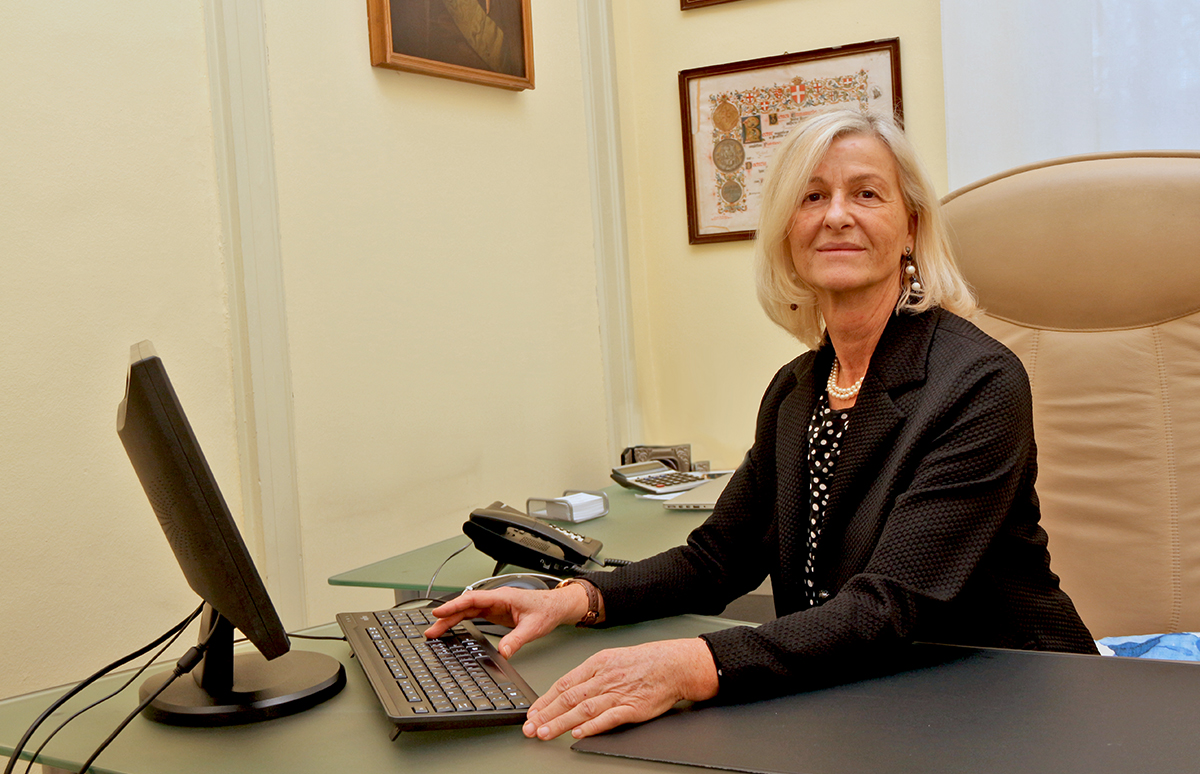 Emilia Bertinetti è Consulente Tributario ed esperta in campo IVA nazionale ed internazionale.
Dal 1997 è Amministratore Unico di Data Logos & Partners, società di servizi e consulenza d'impresa, ed è Direttore di Vernero & Partners.
Dopo il conseguimento del Diploma in ragioneria presso l'Istituto Enrico Fermi di Ciriè (To), matura notevoli esperienze come responsabile amministrativo–contabile in varie realtà aziendali, collaborando con diversi studi professionali; in questi anni acquisisce una considerevole competenza in materia di contabilità e bilancio e sulle tematiche fiscali.
Emilia Bertinetti is a tax consultant and expert in national and international VAT matters. 
Since 1997 she has been Administrator of Data Logos & Partners, a service and business consulting company, and is Director of Vernero & Partners.
After obtaining a diploma in accountancy at the Enrico Fermi Institute in Ciriè (To), she gained considerable experience as administrative-accounting consultant in various companies, collaborating with various professional firms; in these years she acquired considerable expertise in the accounting field, financial statements and on tax issues.